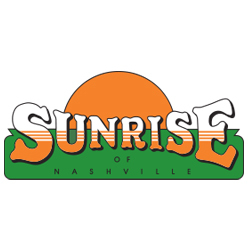 Landscaper / Crew Member
Sorry, this job has expired.
Nashville, TN
Sunrise of Nashville has immediate openings for full-time Landscaper Crew Leaders/Landscapers in Nashville and the surrounding areas.

We are a full service provider offering all areas of installation, maintenance, turf care and irrigation. We work all year round.

We are locally owned and well established (in business since 1980). We take pride in our work and offer a reliable full time job with opportunities to learn and grow while you decide your next move in life, whether you want to work here for a season or you want to stay longer! We desire people with great work ethic and desire to make themselves better.

If you are a student looking for work during your schedule off or possibly work while you attend school, we might have positions available for you as well!

We offer the following benefits:
• Top wages
• Paid vacation
• Paid personal days
• Paid holidays
• 40-45 hour work week

• High school or equivalent
• 2 years of prior experience in the landscaping industry is preferred, but not required. We will provide training for your position.

• Valid driver's license with clean driving record required
• Must pass a drug test and criminal background check

• Ability to stand, walk, use hands, crouch or crawl, and talk or hear.
• Must be able to lift and move up to 50 pounds and occasionally lift up to 75 pounds.
• Must be able to work in weather conditions, both extreme cold and extreme heat. Many times you will be exposed to wet and humid conditions.

The physical demands described here are typical of those that must be met by a worker to perform the important aspects of this position.

We are an Equal Opportunity Employer.
16521